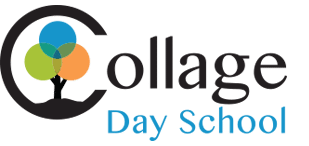 Meet The Collage Day School
Leadership Team!
Dear Collage Day School Families,
We hope this email finds you enjoying the last few weeks of summer. Thank you for your support as we embark on our sixth school year. We are pleased to be a part of your student's educational journey. For families new to our community this year, we welcome you!
In preparation for the 2022-2023 school year, I am writing to share some news and updates. We have a few incredible additions to our leadership team.
Kristin Thomforde continues as our Associate Head of Upper School and Palm Valley Child Development (PVC) supporting our elementary school teachers, students, and families at our Collage Day School and PVC campuses. Kristin has over 22 years of education experience. She has her B.A. in special education- specific learning disabilities. Kristin is trained in reading programs such as Lindamood-Bell LIPS, Visualizing and Verbalizing, and Wilson Reading Programs. The last three years, at Collage Day School and PVC, she worked with students, parents, and teachers to provide intervention and to establish individualized learning goals, which ensure all students have optimized learning opportunities.
Jamie Mulgrew, M.Ed. joins us this year as our Associate Head of Lower School supporting our Early Learning Community and Preschool teachers, students and families. Jamie is a qualified teacher from the UK with a bachelor's degree, postgraduate certificate, and master's degree in education from Birmingham University in England. Jamie has worked as a teacher and administrator for over 15 years, serving as the Deputy Principle in the Cayman Islands and Head Teacher in London.
As we enter this new school year, I will be transitioning to the role of Head of School overseeing day-to-day operations of Collage Day School and PVC. I am excited to grow in this role alongside your students.  As a Jacksonville native, I am thrilled to continue helping children and families here at home, and as a former teacher and behavior analyst, I hope to foster an environment in which any child can flourish.
With this, I am confident the 2022-2023 school year will be a wonderful success! Our team will be sending out letters early next week with further information for the upcoming school year. Please reach out if you have any questions.
I look forward to seeing everyone on the first day of school!
Warm regards,
Leah Friedman, PhD, BCBA-D
Head of School
Collage Day School and Palm Valley Child Development 
Important Dates
July 29-Last Day of Summer Programming
Aug 1-5 Collage Day School Closed For All Students/Teacher Professional Development/Meet The Teacher Sessions
Aug 8-First Day of School (22-23 School Year)
Sept. 5-Collage Day School Closed For All Students/Labor Day
Oct 22-Preschool Teacher Conference Day, Elementary Teacher In-Service Day
Nov. 11-Collage Day School Closed For All Students
Nov. 24-Collage Day School Closed For All Students (Thanksgiving)
Nov. 25-Collage Day School Closed For All Students
Dec. 19-Jan 2-Winterbreak For Preschool-Elementary
Dec. 26-Jan 2-Collage Day School Closed For All Students

22-23 Early Learning Community /Preschool Calendar
22-23 Elementary Community Calendar
News Flash – Need to Know
Collage Day School
Second Annual Golf Tournament
Wednesday, October 12th at 9:00am
Held at South Hampton Golf and Country Club
Show your school pride!
Shirts are just $18 – cash or check – available in all sizes
Collage Day School Sponsors
Please support those who continually sponsor Collage Day School