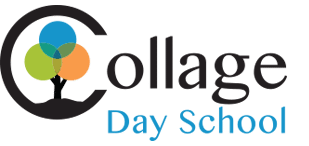 Collage Day School's Students and Staff Safety
Members of the Collage Family,
Today, our thoughts and prayers go out to all children and families in Uvalde, Texas. By their nature, our current sentiments also extend beyond this singular atrocity, and force us to reflect gravely on our shared duties and responsibilities to all the people we love and care about. We are thankful to have the presence of the St. John's County Sheriff's Department on our campus today, and for their continued service to our community, now and when school resumes in the Fall.
Over the summer, Collage will be working with the St. John's County Sheriff's Department, as well as collaborating with professionals from the private sector, to ensure the fidelity and robustness of our safety protocols and procedures. Additionally, we have earmarked several year-round staff members to receive additional training for implementing both proactive and reactive safety measures throughout our campus.
Tragedies like these can shake our very foundations as family members, community participants, and citizens. We believe it is our resilience and willingness to act that defines our character in these trying times. We pledge to continue to hold our children's safety paramount in our community, and we welcome feedback from our families in this regard. If you would like to speak with a Collage Day School administrator directly, please reach out to schedule an individual meeting with either Kristin Thomforde or Dr. Leah Friedman.
IMPORTANT DATES
May 25-Last Day of School for Prekindergarten-Elementary Students
May 30-Collage Day School CLOSED for all students (Memorial Day)
May 31-First Day of Summer Programming
July 4-Collage Day School CLOSED for all students (Independence Day)
July 29-Last Day of Summer Programming
Aug 1-5 Collage Day School Closed For All Students Aug 8-First Day of School (22-23 School Year)
Aug 8- First Day of School (22-23 School Year)
News Flash – Need to Know
Show your school pride!
Shirts are just $18 – cash or check – available in your sizes XS-XL.
Collage Day School Sponsors
Please support those who continually sponsor Collage Day School