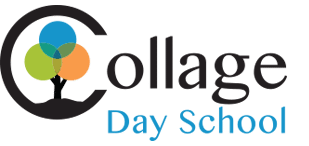 Collage Day School Welcomes Dr. Leah Friedman
Dear Families,
The close of the 2021-2022 school year is rapidly approaching. We look forward to seeing many of our 12-month enrolled families and campers over the summer break. It has been a wonderful first five years here at Collage Day School and the onset of our sixth school year will allow for even more growth and development. We are thankful for the continued support of our families and your commitment to our staff is evident during this Teacher Appreciation Week.
We are so excited to welcome Dr. Leah Friedman to leadership on Monday, May 9. She will assume the role as Head of Lower School to oversee infants through prekindergarten. Dr. Friedman received her doctorate in education from Columbia University and has vast work experience including roles as a paraprofessional, educator, site coordinator, psychometrician, clinician, researcher, and director. I have shared with Leah how wonderful our parents are here at Collage and I know you will welcome her on Monday. 
Our leadership team has spent the last few months getting to know Dr. Friedman and we look forward to implementing her new ideas, fresh perspective, and enthusiasm. Dr. Friedman's vast level of experience allows her to embrace the pedagogy and philosophies of Collage, but to also provide extensive professional development for our staff. Leah's commitment to excellence outshined all other candidates and we are honored she has selected Collage as her new home.
As we embark on our sixth year, I will be transitioning to the role as Head of Admissions and Advancement. I greatly enjoy sharing our community with new families and seeing our campus through the lens of potential students. Through the last five years, we have grown and expanded our facility from 92 to over 360 students in addition to earning accolades such as Best Childcare Facility, Best Private Elementary School, and most recently the Most Nurturing Early Years, Elementary, and Early Learning Environment. These honors are paired with earning a perfect 100% score on our first re-accreditation visit from the Florida Association of Childcare Management in July 2021. Through Advancement, I will assist Collage with acquiring additional prestigious accreditations as well as overseeing the Parent Advisory Committee which plays an integral part of our community. 
The future looks bright here at Collage. We are committed to continuing to nurture and educate your children while striving to remain Best In Class.
IMPORTANT DATES
May 6-Last Day of VPK Only Program (3.5 Hour Program)
May 25-Last Day of School for Prekindergarten-Elementary Students
May 30-Collage Day School CLOSED for all students (Memorial Day)
May 31-First Day of Summer Programming
July 4-Collage Day School CLOSED for all students (Independence Day)
July 29-Last Day of Summer Programming
Aug 1-5 Collage Day School Closed For All Students Aug 8-First Day of School (22-23 School Year)
News Flash – Need to Know
Show your school pride!
Shirts are just $18 – cash or check – available in your sizes XS-XL.
Collage Day School Sponsors
Please support those who continually sponsor Collage Day School