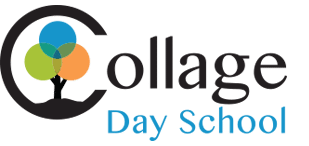 Collage Day School Updates January 2, 2022
Happy New Year to our families, students, and staff. We hope 2022 brings you a year of health and prosperity. Our staff have enjoyed their time off with family and are looking forward to launching the second semester on Tuesday, January 4th. We re-open tomorrow for our infants through two-year-olds and will have Optional Care Programming for Preschool, Prekindergarten, and Elementary Students.
The beginning of a new year provides hope and a time when individuals create goals and resolutions. While we look to the future, we are closely monitoring the continued impacts of COVID-19 and the transmission of the variants. Staff were informed last week that Collage would require all personnel to wear masks when inside for the next 14-days. This 14-day period will allow for Collage Day School Administration to monitor the data both in the community and onsite to understand the effects of the COVID-19 Variant, Omicron. Our administration continues to make recommendations based on the information we have gathered and will adjust accordingly.
As a school community, we can all continue to do our part to keep our students and staff safe while on campus. Next week, we have altered the hours and shifts of many staff in our Early Learning Community and Preschool to reduce the number of adults students encounter daily. In addition, although we strive to keep students as separate as possible, students will need to combine at times during before care and aftercare.
All families can assist us with ensuring our campus remains safe by self-reporting any contact with individuals who have tested positive for COVID-19, have had contact with someone who exhibits signs, or has been around someone who is awaiting test results. All students who show symptoms should remain home until they have received medical clearance. In addition, we will happily provide asynchronous learning opportunities for preschool and elementary students with daily check-ins to assist during this process.
When a case of COVID-19 has been reported onsite, we will work closely with the Department of Health to review the facts and determine the best plan of action regarding the need for isolation periods. The duration of isolations remains dependent on each situation, and all parents of those within the class with be contacted.
We will continue to monitor the positivity rate in the community over the coming weeks and will revise our guidelines should a need arise. Thank you for your continued support of Collage Day School and our students.
IMPORTANT DATES
Jan. 3-Optional Care Day for Preschool-Elementary
Jan 4.-School Resumes from Winter Break
Jan. 17-Optional Care Day for Preschool-Elementary (Dr. Martin Luther King Jr. Day)
Feb. 7-Preschool-Elementary Teacher Conference/Planning Day-No Optional Care
Feb. 21-Optional Care Day for Preschool-Elementary (President's Day)
Mar. 11-Optional Care Day for Preschool-Elementary (Teacher Planning Day)
Mar. 14-18 Optional Care Days for Preschool-Elementary (Spring Break)
Mar. 21-School Resumes from Spring Break
Apr. 15-Optional Care Day for Preschool-Elementary
Apr. 18-Optional Care Day for Preschool-Elementary
May 6-Last Day of VPK Only Program (3.5 Hour Program)
May 25-Last Day of School for Prekindergarten-Elementary Students
May 30-Collage Day School CLOSED for all students (Memorial Day)
May 31-First Day of Summer Programming
July 4-Collage Day School CLOSED for all students (Independence Day)
July 29-Last Day of Summer Programming
Aug 1-5 Collage Day School Closed For All Students Aug 8-First Day of School (22-23 School Year)
News Flash – Need to Know
Show your school pride!
Shirts are just $18 – cash or check – available in your sizes XS-XL.
Collage Day School Sponsors
Please support those who continually sponsor Collage Day School