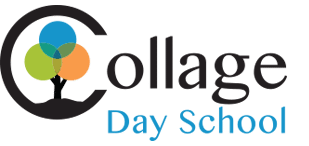 Weekly Newsletter Jun 15, 2021
IMPORTANT DATES
July 5-Collage Day School CLOSED for all students in observance of Independence Day.
Aug. 2-6-Collage Day School closed for Staff Training and Individual Meet the Teacher Sessions.
Aug. 9-First Day of School for the 2021-2022 School Year
News Flash – Need to Know
Show your school pride!
Shirts are just $10 – cash or check – available in your sizes XS-XL.
Have you seen the 2020-2021 Guidelines and Protocols outline which was emailed on Friday, July 17?
This info is available on our website. Please be sure to review the information in this outline as it explains in great detail our plan for the new school year.
Collage Day School Sponsors
Please support those who continually sponsor Collage Day School