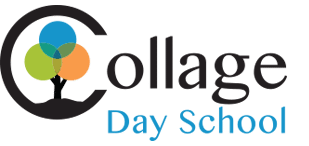 Weekly Newsletter Apr 26, 2021
We begin the last week of April this coming week, which means we have less than one month left in the instructional year. We are encouraging our staff to maintain the academic integrity of their programs as we embark on the last few weeks of school. We are slowly transitioning to allowing for infants through two-year-old parents in the building beginning June 1st. Although parents will remain in the hallways, we hope this provides a more "open feel" at Collage Day School.
We are still welcoming Parent Ambassadors to assist with National Teacher Appreciation Week, which begins one week (May 3rd). My goal is to shower our staff with as much appreciation as possible to thank them for all they do for our students. I am truly appreciative to be a part of this team. Parent Ambassadors can provide a monetary donation or donate small trinkets for our staff. Please contact clark@collagedayschool.org to donate.
Our summer programming is rapidly approaching. We are currently scheduling onsite field trips with MOSH, St. Augustine Aquarium, and St. Augustine Alligator Farm. Some of our age groups are waitlisted. I encourage you to continue applying to attempt to allocate more staff and move students off the waitlist.
We continue to progress towards the online auction we are looking to have the week of August 2nd. Please contact clark@collagedayschool.org if you would like to donate vacation rentals, basket items, or other memorabilia we can auction. Finally, we are working on preliminary plans for our first annual golf tournament. We are currently in contact with local golf clubs to look at rates and availability. Our goal is to have the tournament in October. We will keep you updated. All proceeds will go towards the new outdoor pavilion we aspire to build for our students.
IMPORTANT DATES
May 3-Elementary Stanford Achievement Testing Begins
May 24-Prekindergarten Celebration for Students (School-Day)
May 25-Last day of school for Preschool-Elementary
May 26-Optional Care Day for Three-Year-Olds through Elementary
May 27-Optional Care Day for Three-Year-Olds through Elementary
May 28-Optional Care Day for Three-Year-Olds through Elementary; "Meet The Teacher"-Summer Programming
May 31-Collage Day School CLOSED for all students in observance of Memorial Day.
Jun. 1-Summer Programming Begins
July 5-Collage Day School CLOSED for all students in observance of Independence Day.
Aug. 2-6-Collage Day School closed for Staff Training and Individual Meet the Teacher Sessions. Aug. 9-First Day of School for the 2021-2022 School Year
News Flash – Need to Know
Show your school pride!
Shirts are just $10 – cash or check – available in your sizes XS-XL.
Have you seen the 2020-2021 Guidelines and Protocols outline which was emailed on Friday, July 17?
This info is available on our website. Please be sure to review the information in this outline as it explains in great detail our plan for the new school year.
Collage Day School Sponsors
Please support those who continually sponsor Collage Day School