Collage Day School is excited to announce that Dr. Gigi Morales David will be joining us as the new Head of School starting January 2nd.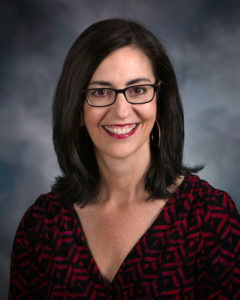 Dr. Gigi Morales David, aka Dr. G, brings a creative perspective combined with over 30 years of educational experiences including classroom teacher, elementary school administrator, curriculum director, education consultant, university professor and education director of a statewide Head Start program. She is a published children's author and has designed a variety of curriculum materials for children ages 3-12. Her educational background includes a bachelor's degree in elementary education with minors in both sociology and psychology, master's degree in educational leadership, specialist degree in early childhood education and doctorate degree in educational leadership. For her dissertation study, Dr. G created a visual arts-integrated family focused intervention for preschoolers to build their basic concept knowledge through the visual arts. In 2006-07, her dissertation study received the Mulkeen Award for Practice Centered Inquiry. One of her favorite educational quotes is by Cognitive Psychologist Jean Piaget:
"The principle goal of education in schools should be creating men and women who are capable of doing new things, not simply repeating what other generations have done: people who are creative, inventive and discoverers, who have minds which can verify and not accept everything they are offered."
Dr. G strongly believes in cultivating teachers as thinking professionals who are reflective and intentional as they advance student learning and meet the individual needs of the students they serve.
Visit her online blog to learn more about her achievements and children's books she has authored. gigimoralesdavid.com
Read more about Dr. G's career leading up to Collage Day School here.